A former client had a childhood friend who was really experiencing tough times and suggested he contact Morgan & Weisbrod LLP to help with his disability claim. Mr. M had a college degree and had worked as a computer IT professional for over 20 years. But after a bicycling accident and several unsuccessful lower back surgeries, he still experienced severe and unrelenting pain. Mr. M struggled mightily to put the pieces of his life back together. Fortunately, Morgan & Weisbrod LLP was able to obtain enough medical records from another State to help prove his disability back to the day when he could no longer tolerate the pain and became unable to work. We pride ourselves in taking on cases that others think are too complex or difficult. Hire the experienced, Board Certified attorneys at  Morgan & Weisbrod LLP for your disability claim – you are worth the best!
$120,000 in back pay
by John Driskill
Board Certified Houston Social Security Disability Lawyer
Get Help Now
Contact us today for a free, no obligation consultation!
Free Offer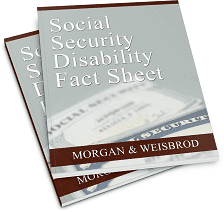 Social Security Disability Fact Sheet
Request Information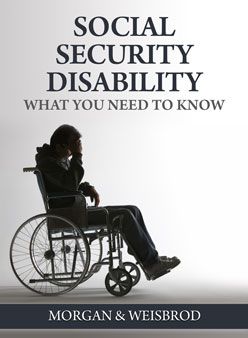 Social Security Disability: What You Need to Know
Request Information