In 2018, over 70 million U.S. residents will see a 2 percent increase in Social Secuirty benefits. This announcement come from the Social Security Administation and is based on cost-of-living increases, or COLA,  that were reported by the Bureau of Labor Statistics after measuring consumer prices. Those price increases are determined from the Consumer Price Index for Urban Wage Earners and Clerical Workers, or CPI-W, and measures price changes for food, medical care, housing, transportation, energy, education and recreation. Specific increases include a rise in energy prices by 6.5 percent, price of food up by 1.1 percent and an increase in the cost of medical care by 1.7 percent.
Congress passed laws in 1975 that created automatic annual increases and this pending increase will be the largest since 2012. Since 2010 annual increases have averaged at about 1 percent and in the prevous decade averaged 3 percent.
If you are seeking Social Security Disability Benefits call Morgan & Weisbrod, LLP at 800-800-6353 or start a chat with us right now.
Comments are closed.
Free Offer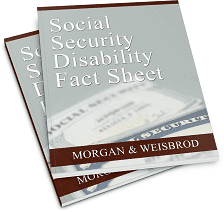 Social Security Disability Fact Sheet
Request Information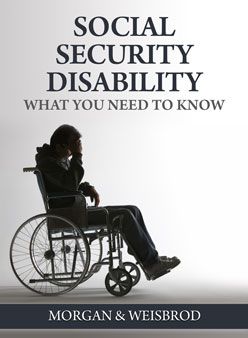 Social Security Disability: What You Need to Know
Request Information