James became disabled in 2001 after working hard all of his adult life. At 49, his sleep apnea, asthma, kidney and heart problems became so severe he could no longer go to work every day. He eventually developed other medical problems that led him to file for Social Security disability benefits. After appearing in front of a Judge and losing his case, his attorney appealed his denial to the Appeals Council and lost. His attorney suggested James contact an expert in Social Security disability law, who was known to be able to take difficult, complex disability cases on to Federal Court if necessary. James hired the firm of Morgan & Weisbrod in 2006 and thus began a fight in Federal Court to win his disability benefits. James has finally been approved for 10 years of backpay, which amounts to approximately $170,000 in benefits, as well as a monthly disability check of approximately $1800. Morgan & Weisbrod will take on the most complex cases and our success rate, even when we have to take a case all the way to Federal Court, shows that our experience in disability law is second to none.
$170,000 and 10 years of back pay
by Carl M. Weisbrod
Managing Partner of Morgan & Weisbrod, Board Certified in Social Security Disability Law
Get Help Now
Contact us today for a free, no obligation consultation!
Free Offer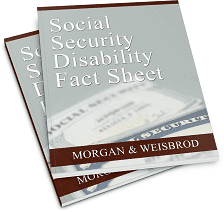 Social Security Disability Fact Sheet
Request Information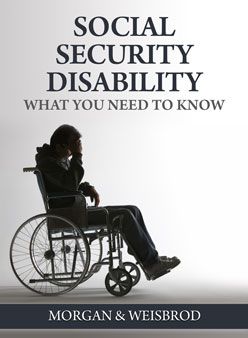 Social Security Disability: What You Need to Know
Request Information