Experienced Board Certified Disability Attorneys
No Fee Unless You Win
Grappling with a chronic condition, a newly diagnosed disease, or a serious injury can be physically painful and emotionally overwhelming. In addition to your health concerns, you are faced with paying your bills, supporting your family, and keeping your head above water without the help of your regular income. You want to work and provide for yourself, but you simply cannot.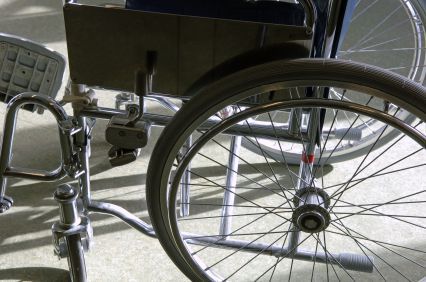 Social Security Disability (SSD) benefits should be your safety net in this situation. Throughout your working years, you have paid taxes toward this federal insurance program just in case this exact situation occurs: you are hurt or unwell, and you need support.
Unfortunately, successfully receiving Social Security Disability benefits proves more difficult than just making payments to the Social Security program. The stark reality is that over two-thirds of all applications for disability benefits are denied each year. The Social Security Administration even readily admits that many valid claims are denied each year simply for technical reasons.
In fact, Social Security Disability is harder to secure today than it ever has been before. Fewer and fewer cases are being accepted by the SSA. Securing the benefits to which you're entitled depends more than ever on having an experienced attorney on your side.
As a result of changing regulations, some big firms have had to close their doors.
For over 48 years, Morgan & Weisbrod has been the preferred choice for Texans and we aren't going anywhere. Why trust your case to an out-of-state firm to whom you're just a case number? Don't hesitate to turn your case over to our experienced attorneys. We deliver the personalized and dedicated representation needed to get the results you deserve.
Receive assistance from experienced, meticulous, Texas-based Social Security Disability experts.
At Morgan & Weisbrod LLP, we have decades of experience working alongside disabled clients in Texas, Oklahoma, Arkansas, New Mexico, Arizona, and Colorado who need and deserve financial support. We are Board Certified Specialists in SS and VA Disability Law; it's all we do. Over the past 48 years, have won millions of dollars in past due benefits for the thousands of SS, SSI and VA Disability clients we have represented. As you struggle to adjust to life with your debilitating health condition, you should not have to struggle against the Social Security system. Let us fight for your legal rights while you focus on your health and family.
---
We focus solely on disability claim cases.
Our law firm focuses solely on disability claim cases, and we have more Board-Certified Social Security Disability attorneys than any other law firm in the United States. Furthermore, we have extensive experience working with clients struggling through the most difficult times of their lives. Not only do we know how to legally secure your benefits, but we also know how to provide you with compassion, clear information, and regular communication. We also know the complexities of the SSD application process, and understand the difficulty of finding balance after an accident, disease, or chronic condition hijacks your life.
Talk with one of our attorneys to get your Social Security Disability and Supplemental Security Income questions answered:
Take the first step toward getting the disability benefits you need and deserve.
Living with a disability is a daily challenge, and making the decision to fight for the benefits you deserve can seem overwhelming. However, once you speak with one of our attorneys, you can rest assured that your case is in the hands of a skilled attorney who knows the system and will serve as your advocate.
Our legal office in Dallas/Fort Worth offers potential clients a free, no-obligation case review during which you can get your questions answered and find out why your application was denied. If you choose to partner with us, understand that we don't get paid unless you win your case. Also know that SSDI lawyers' fees are governed by the Social Security Administration, and thus all attorneys generally charge the same fee. Therefore, there is no reason for you not to choose the best law firm available for your case.
We want the opportunity to get you the disability benefits for which you qualify. Call us toll free at 1-800-800-6353 for a confidential case evaluation, or visit our contact page to send us your information.