Each attorney at Morgan & Weisbrod is a Sustaining Member of the National Organization of Social Security Claimants' Representatives (NOSSCR), which is the pre-eminent organization for representatives of individuals seeking Social Security disability benefits.  As attorneys, we are required to obtain at least 30 hours of Continuing Legal Education (including ethics) every year.  Attorneys from Morgan & Weisbrod recently attended a national conference sponsored by NOSSCR in Denver, Colorado to improve our advocacy skills in areas such as cross-examination of government experts, developing a better understanding of various medical conditions, ethics, and keeping abreast of the latest federal court decisions impacting Social Security claimants.

Morgan & Weisbrod also has more attorneys Board Certified in Social Security Disability Law than any other firm in the United States.

These are just a few of the steps Morgan & Weisbrod takes to ensure we provide the highest quality representation for each and every client.
Comments are closed.
Free Offer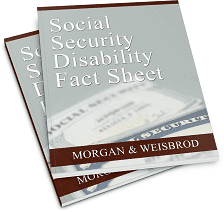 Social Security Disability Fact Sheet
Request Information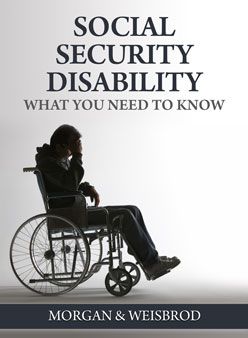 Social Security Disability: What You Need to Know
Request Information