On Friday, January 13, 2017 Social Security Commissioner Carolyn Colvin submitted her resignation to President Obama.  Ms. Colvin has worked in various areas of the Department of Human Services and Social Security Administration well over 25 years.  Social Security Commissioners come and go, but they all leave their stamp on the Agency trying to implement his or her vision of Social Security.  Will the new Commissioner want to make it harder for disabled individuals to obtain disability benefits or not?

The Disability Program is literally a family's financial lifeline in many cases.

Morgan & Weisbrod encourages everyone to learn who your Member of Congress is by clicking on this link: http://www.house.gov/representatives/find/   Each Member of Congress has a Social Security contact person.

Take advantage of this opportunity to urge your Representative and Senators to work with the incoming Administration to appoint a new Commissioner that is knowledgeable and understands the importance of Social Security Disability Program to everyone.
Comments are closed.
Free Offer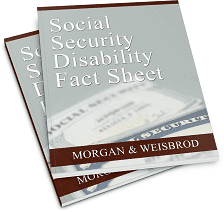 Social Security Disability Fact Sheet
Request Information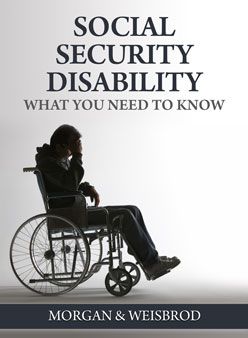 Social Security Disability: What You Need to Know
Request Information