Another great review from a satisfied client.
The firm was highly recommended by my family attorney. From first contact and initial interview I knew that they would be able to help. Any dealings with the government are at best a terrible experience but their team took every step necessary, explained in detail what was happening and held my hand when needed. I had to go through the full gamut of red tape and without the help of attorney Laura Siguad I believe I would have given up. After being denied at the first 2 levels which is the norm, we went before a judge. Laura was beyond prepared, answered and asked all the right questions provided all need proof and proved that I deserved full disability. It was a lengthy process, but because of Laura's expertise and the firms support team, we prevailed. I highly recommend Laura and the whole team at Morgan & Weisbrod!
Get Help Now
Contact us today for a free, no obligation consultation!
Free Offer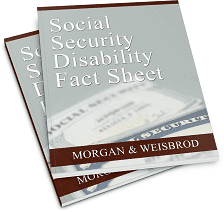 Social Security Disability Fact Sheet
Request Information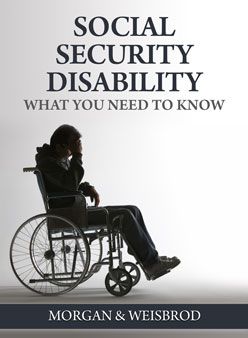 Social Security Disability: What You Need to Know
Request Information