Michael, a 58 year old Veteran who had been found disabled by the VA for Post Traumatic Stress Disorder (PTSD), Coronary Artery Disease (CAD), Chronic Obstructive Pulmonary Disease (COPD), Bilateral Carpel Tunnel Syndrome and Degenerative Disc Disease, applied for his Social Security disability benefits when he was no longer able to work in the construction industry. Michael hired one of those national disability firms that advertises on TV to help him with his claim.
After being denied several times, Michael turned to the Board Certified attorneys at Morgan & Weisbrod LLP for help. Michael was just notified recently that his claim has been approved, giving him over 16 months of past due benefits (approximately $15,000) and ongoing monthly benefits of a little less than $1,000/month. The Social Security disability process is complicated. Hiring the knowledgeable, experienced Board Certified attorneys at Morgan & Weisbrod LLP should be your first step when applying for the benefits you deserve.
$15,000 = 16 months of back pay
by Carl M. Weisbrod
Managing Partner of Morgan & Weisbrod, Board Certified in Social Security Disability Law
Get Help Now
Contact us today for a free, no obligation consultation!
Free Offer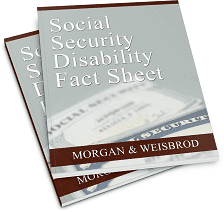 Social Security Disability Fact Sheet
Request Information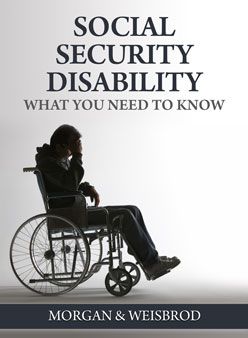 Social Security Disability: What You Need to Know
Request Information