Ms. M, a 43 year old former health care worker was diagnosed at an early age with liver disease. When she was finally unable to work anymore, she filed a claim for Social Security disability benefits in September 2011. While she was still employed, she was placed on a liver transplant waiting list, but when her job ended, so did her insurance, and she was removed from the liver transplant list! Due to no insurance and living in a rural county, Ms. M's ability to receive continuous, effective medical care meant the Judge in her case was hesitant to approve her claim. After two hearings and much battling with the Judge, he finally approved Ms. M's claim for disability benefits in 2013. Because Social Security disability benefits are connected to Medicare benefits, Ms. M was finally put back on the transplant list when she went on Medicare! The Board Certified disability attorneys at Morgan & Weisbrod LLP are not afraid to pursue difficult cases and our 30+ years of experience makes us better poised to be successful in those difficult claims that other attorneys will not touch.
15 months of back pay and Medicare
Get Help Now
Contact us today for a free, no obligation consultation!
Free Offer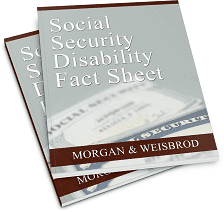 Social Security Disability Fact Sheet
Request Information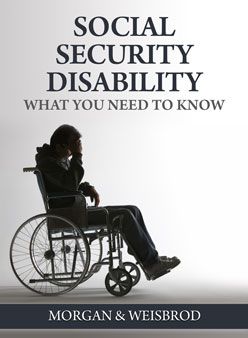 Social Security Disability: What You Need to Know
Request Information