I want to thank my great attorney, her assistants, and all the other legal professionals at Morgan and Weisbrod, for their hard work and dedication they performed on my behalf. They treated me with the utmost professionalism and as a client who needed help. They took on my case from a previous law firm, and took the necessary time and steps to thoroughly review and prepare it for my disability hearing. My social security benefits were finally approved with the help of this law firm. I would recommend Morgan and Weisbrod to anyone who is trying to go the disability process alone.
Anisa C., Fort Worth, Texas July 2014
Get Help Now
Contact us today for a free, no obligation consultation!
Free Offer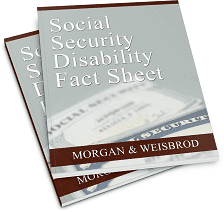 Social Security Disability Fact Sheet
Request Information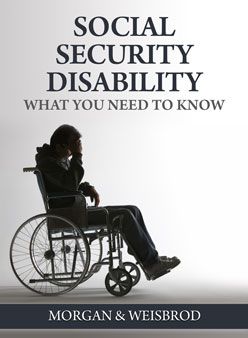 Social Security Disability: What You Need to Know
Request Information